Hall Of Fame Awards and Dinner Dance
Wednesday 22nd May 2019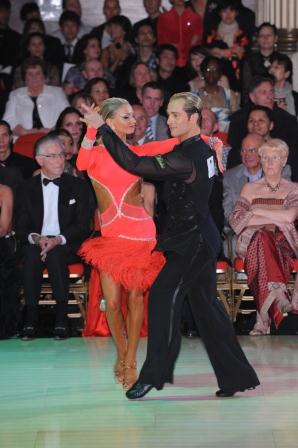 We will once again be presenting a very special evening on Wednesday 22nd May in the splendour of the magnificent Empress Ballroom. The Blackpool Dance Festival Hall of Fame Awards will recognise key individuals who have supported or contributed to the ongoing success of the Blackpool Dance Festival. This unique event is open to all and a limited number of tickets are now on sale at £150.00 each or £1,200.00 for a table for ten people. In addition, guests will be served a gala dinner and will enjoy the sounds of the Empress Orchestra under the musical direction of Ashley Frohlick. The evening is strictly by ticket only and closing date for tickets applications is Friday 17th May 2019.
VIP Seat and Sponsorship Packages are available, please contact Sandra Wilson for further information.
You may book the Hall of Fame Awards and Dinner Dance by completing the booking form below.
If you are a Teacher Student or ProAm competitor you may add this to your registration via the following link; http://entries.proamchampions.co.uk