May Blackpool Dance Festival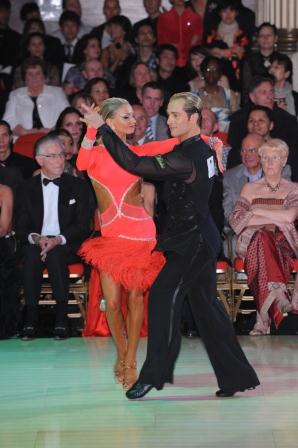 The Festival began in 1920 in the Empress Ballroom at the Winter Gardens in Blackpool. To find out more about the history of the festival, please visit our History section.
Covering a period of thirteen days, the May Blackpool Dance Festival is by far the largest of the five festivals held in Blackpool. The Festival covers Ballroom and Latin American dancing, incorporating the British Open Championships for Adult Amateur and Professional couples, plus Formation Teams. 2005 saw the introduction of two new events, the British Rising Star Amateur Ballroom and Latin Competitions.
2019 was the event's 94th year and there were 56 countries represented, with a total number of 2,827 entries in the 13 events!
Next Event: 21st – 29th May 2020
Future Dates: 27th May – 4th June 2021
CLICK HERE FOR THE 2019 RESULTS
CLICK HERE FOR THE 2018 RESULTS
CLICK HERE FOR THE 2017 RESULTS
Downloads:
All information regarding applications to the Festival and admission forms for both competitors and spectators can be found below. To apply, please complete your application and email it to the Dance Festival Office.
95th Blackpool Dance Festival Syllabus